:
a revolutionary spirit united with a contemporary feeling
Concisely,

 is a revolutionary product which encapsulates the finest aspects of 21st century avant-garde architectural design. The raw appeal of unadulterated cement, which was embraced and employed by world-famous architects such as Le Corbusier and Scarpa, is brought back to life in the form of

.

 is the most avant-garde means of making a personal stamp on a given space thanks to its modular qualities which have the capacity of transforming any space into an elegant and sought after environment reproducing the architectural style of former eras. The distinctiveness of any environment is dictated by its external appearance and attention to detail:   

  meticulously transforms any space into an exclusive and unique work of art.
Whether you are an architect, an interior designer or a construction company,  

 allows you to recreate a sophisticated internal and external environment with the use of pure cement. The difference of CIMENTO compared to pure cement is not purely visual but more importantly concerns the materials employed.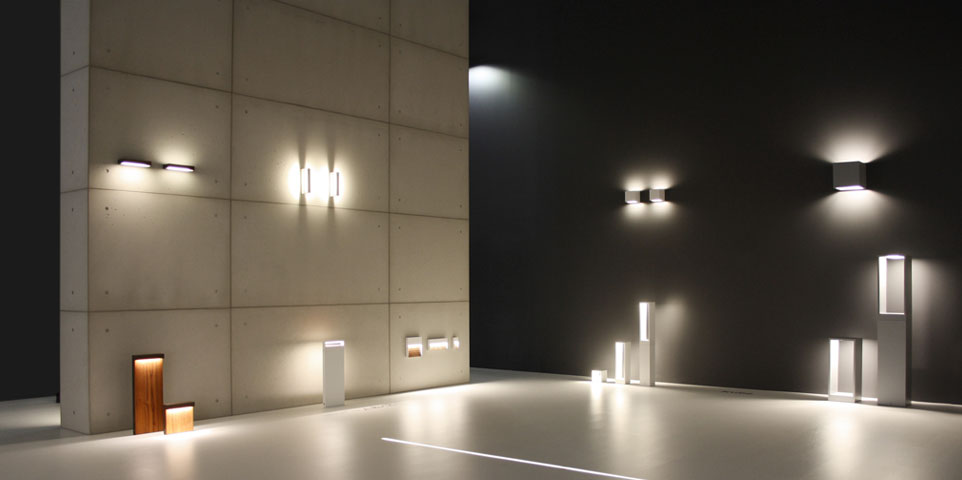 Wall panels, flooring and external façade coverings: exclusive tailor-made solutions
Strength and durability are the defining characteristics of

thanks to its components: this patented composite material which weighs a mere 2kg / m2 which means it is easy to install. 90% of the weight is represented by a cement and water base (cement binder) and the remainder is mineral aggregates such as oxides, silica, and magnesium. Furthermore, this composite material doesn't require any varnishing treatment.
The mixture is then applied onto panels made from assorted materials with a thickness of only 3mm. Notwithstanding such accolades, the expressive strong point is that of real cement freed from the traditional mould yet still retaining its typical imperfections that render every panel unique.
The use of a range of manufacturing processes reproduce fortuitous conditions which create features distinctive of raw cement such as halos, stripes and stained effects.
The panels have been designed to decorate vertical walls, internal and external false ceilings, and floor coverings also.

patented products are available in panel format with a various choice of materials, thicknesses and formats readily adaptable to internal and external wall coverings, floor projects, furniture and furnishings.
Furthermore, the panels offer a wide range of finishes and incisions, reliefs and colours so that you can render your external and internal decoration unique.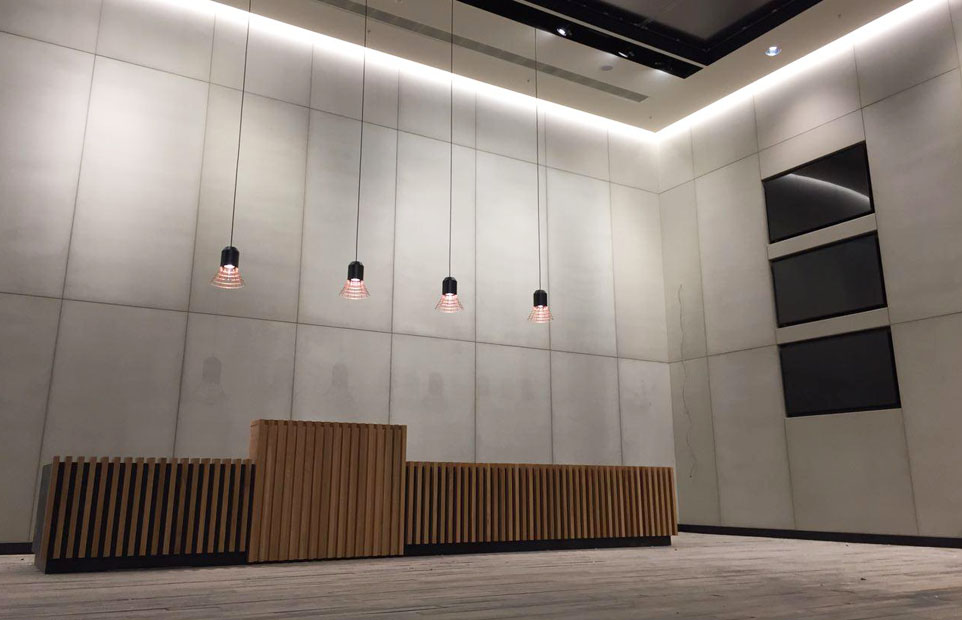 ENVIRONMENTALLY CONSCIOUS
The latest research, innovation and design are more responsible than ever for creating sustainable and iconic products which pay particular attention to the environment and give worth to traditional materials by reinventing them.
D-ICON embraces this philosophy with  

as it is constituted of a 90% cement and water binder. The production process is carried out at low temperatures to save on water and energy usage, and there is a constant control of waste products which can be recycled. It is via the use of such meticulous production methods that  D-ICON  has obtained  FSC and PEFC environmental certification.  

has chosen a procurement and manufacturing system which respects sustainable forestry management.
The brackets and supports made from wood for the

panels all belong to FSC supply chain.